SUB ZERO
Sub-Zero and Wolf have established themselves as the appliance brands of choice for leading chefs due to the robust, industrial feel of the high-quality stainless steel appliances that offers delicious results every time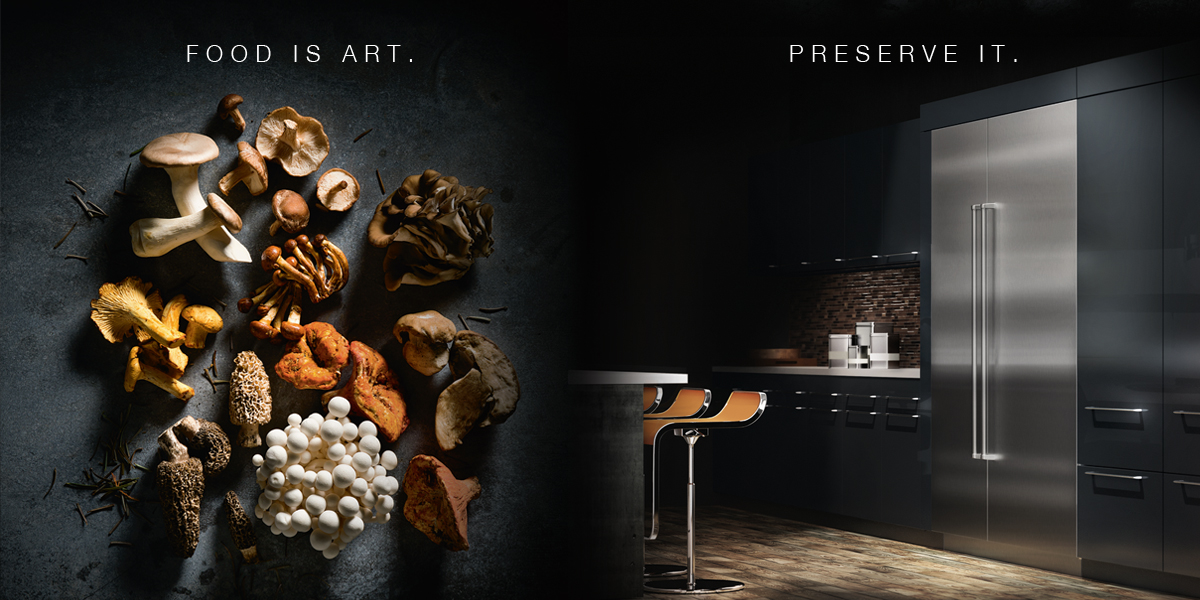 REFRIGERATION & WINE STORAGE SOLUTIONS.
As the innovators of food preservation, Sub-Zero offers a unique 'Air Purification' system in their New Generation Integrated and Built-In refrigeration lines, which removes harmful gases and odours; a process that was developed initially for NASA to aid food preservation. Additionally, the Dual Compressor system, standard on all Sub-Zero fridge/freezers, is a completely unique feature to Sub-Zero. The separate compressors within the fridge and freezer sections enable each compartment to operate independently meaning that odour and flavour transference is prevented to stop your ice-cubes tasting of fish! This exclusive function prevents temperature fluctuations, saves valuable energy and is proven to keep food fresher for longer.
Not only are Sub-Zero & Wolf renowned amongst professional chefs, the brands are also favoured by leading designers and celebrities including Wayne Hemingway MBE, Kelly Hoppen MBE, Stella McCartney, Mark Wilkinson OBE, Wayne and Coleen Rooney, David (OBE) and Victoria Beckham, Colin Montgomerie OBE, Damon Hill OBE, David Gower OBE, Bernie Ecclestone, Lily Allen, Sir Paul McCartney MBE, Lenny Kravitz, Sting CBE, Madonna and Rod Stewart CBE to name but a few.
example of A kitchen project WE'VE completed using SUB ZERO appliances: